Terms and Conditions
Jurisdiction for Use – This site is intended for use only by those who can access it from within the UK.
Governing Law – This site is governed by the laws on the UK within which you reside and any dispute or action arising out of this site shall be determined in accordance with such laws.
Contacts – If you believe any information on this site is inaccurate or have any suggestions on how the contents of this site could be improved, please contact us. If you have any questions on a particular product or service, please use the contact details listed on this site.
Changes – We will update the content of this notice from time to time. Please ensure that you visit this page regularly and refresh your browser to ensure the information provided is up to date.
Customer Responsibility – it is your responsibility to ensure that your computer is virus protected. TOC Financial accepts no responsibility for any loss you may suffer as a result of accessing or downloading information from this site.
Accuracy and Validity of Information – Whilst we take all reasonable steps to ensure that the information contained within these pages is accurate and up to date, it is nonetheless supplied on an 'as is' basis and accordingly, we do not accept any liability for any errors or omissions. If you are in any doubt as to the validity of information made available within these pages, we recommend you seek verification by contacting us.
Availability – Whilst we take all reasonable steps to ensure this website is always accessible, we will not be held liable if, for any reason, the website is unavailable for any period. We may also have to suspend access to the website for routine or emergency updates and maintenance but we will endeavour to keep any disruption to a minimum. In addition, we cannot warrant that this website will be free of viruses or defects of any description and we will not be held responsible for any technical problems you may suffer as a result of your use of this website.
Third Party Websites – This website may also contain hypertext links to websites operated by third parties. The responsibility for the operation and content of those websites shall rest solely with the organisation identified as controlling the third-party website and will be governed by separate terms and conditions. Links are provided for convenience and inclusion of any link does not imply endorsement in any way of the site to which it links. We accept no responsibility or liability for the contents of any linked website.
Privacy Statement – TOC Financial is registered with the UK Data Protection Registrar and endeavours to follow all the guidelines and rules set out in the Data Protection Act 1998. We will not disclose your personal details to any third parties unless it is necessary to do so. On those occasions when we do need to disclose personal information, such as preparing Key Facts Illustrations for you, processing your business, or obtaining compliance and regulatory advice, we will do so on a confidential basis and in accordance with the Data Protection Act.
Privacy Policy – We have notified our processing of personal data under the Data Protection Act 1998. We respect your personal privacy and will not use your personal information in any way that we would not accept ourselves. We have set out the following information about how we manage the personal information that we collect.
Contact Details – If you have any comments or concerns regarding our privacy policy, please contact us by visiting our contact page. What we use personal data for: We collect personal data to enable us to identify you and to deliver personalised offers and promotions based upon your demographics and product purchase profile, and for the purposes of statistical analysis. The information is used for system administration purposes and to form personalised profiles and demographics that we may use to improve the content of our communications to you. In order to collect customer profiles, we may use 'cookies' to store and track information about your use of TOC Financial. We will use this information to keep you informed of areas you may have an interest. If you would prefer not to receive communications from us, please tell us by e-mail. What we won't do with your personal data: We will not sell, rent or disclose your personal details to any third parties, except: when required to do so by law; in response to a valid legal request by a law enforcement officer or government agency; when you have explicitly or implicitly given your consent.
Access to Personal Data – Under the Data Protection Act 1998, we are entitled to charge an administration fee for answering your request of £10. All requests for copies of personal information should be made in writing accompanied by the administration charge to TOC Financial using the registered office address below.
Cookies statement
Cookies
Our website uses cookies to distinguish you from other users of our website. A cookie is a small file of letters and numbers that we put on your computer. Cookies contain information that is transferred to your computer's hard drive.
The cookies we use are 'analytical' cookies. They allow us to recognise and count the number of visitors and to see how visitors move around the site when they are using it. This helps us to improve the way our website works, for example by ensuring that users are finding what they are looking for easily.
You can find more information about the individual cookies we use and the purposes for which we use them in the table below:
| | | |
| --- | --- | --- |
| Name | Expiration | Description |
| _ga | 2 years | Used to distinguish users. |
| _gat | 10 minutes | Used to throttle request rate. |
| __utmat | 2 years from set/update | Used to distinguish users and sessions. The cookie is created when the javascript library executes and no existing __utma cookies exists. The cookie is updated every time data is sent to Google Analytics. |
| __utmt | 10 minutes | Used to throttle request rate. |
| __utmb | 30 mins from set/update | Used to determine new sessions/visits. The cookie is created when the javascript library executes and no existing __utmb cookies exists. The cookie is updated every time data is sent to Google Analytics. |
| __utmc | End of browser session | Not used in ga.js. Set for interoperability with urchin.js. Historically, this cookie operated in conjunction with the __utmb cookie to determine whether the user was in a new session/visit. |
| __utmz | 6 months from set/update | Stores the traffic source or campaign that explains how the user reached your site. The cookie is created when the javascript library executes and is updated every time data is sent to Google Analytics. |
| __utmv | 2 years from set/update | Used to store visitor-level custom variable data. This cookie is created when a developer uses the _setCustomVar method with a visitor level custom variable. This cookie was also used for the deprecated _setVar method. The cookie is updated every time data is sent to Google Analytics. |
| eucookie | 1 year | Used to record displayed cookie disclaimer notification |
These cookies do not record any personally identifiable information (PII).
You can block cookies by activating the setting on your browser that allows you to refuse the setting of all or some cookies. However, if you use your browser settings to block all cookies (including essential cookies) you may not be able to access all or parts of our site.
CHANGES TO OUR PRIVACY & COOKIES POLICY
Any changes we may make to our privacy policy in the future will be posted on this page and, where appropriate, notified to you by email. Please check back frequently to see any updates or changes to our Privacy and Cookies Policy.
Important Notes on Protecting your own Data
Please be aware of cybercrime and protecting your own information online, particularly financial information. Do not send unsecure personal information over the internet. We recommend you use encryption software or provide any information to us using the online tools we provide.
Do not respond to emails asking you to pay money. Never make a payment purely in response to an email. Always call the company to validate any payment requests and check the phone number independently from the email (i.e. via a secure web site). If you receive a phone call asking for payment ensure you are satisfied the call is genuine, or else call the company back to check. HL Partnership Limited will not take responsibility if you transfer money to a fraudster in error.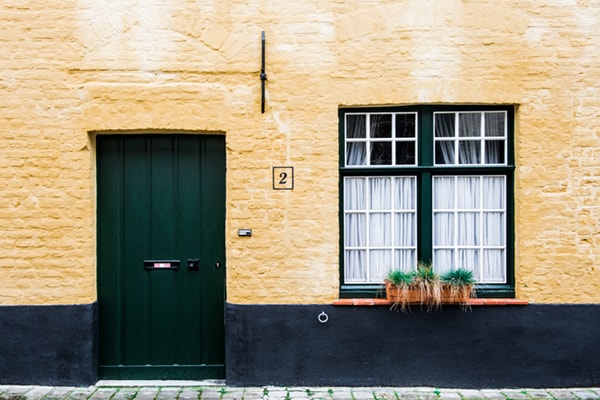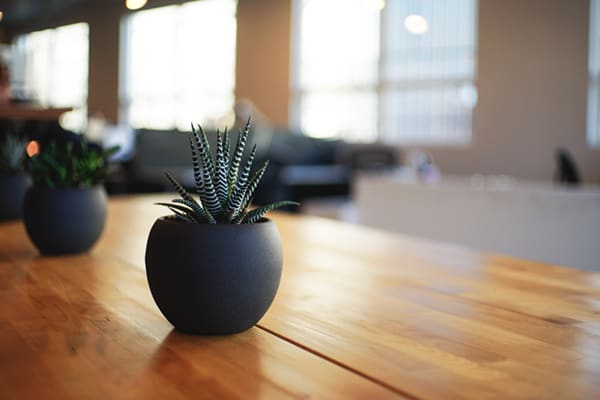 Fill out the form below and one of our expert advisers will get back to you as soon as possible.
THINK CAREFULLY BEFORE SECURING OTHER DEBTS AGAINST YOUR HOME. YOUR HOME MAY BE REPOSSESSED IF YOU DO NOT KEEP UP REPAYMENTS ON A MORTGAGE.
Integrity Mortgages Limited trading as Integrity Mortgages is an appointed representative of HL Partnership Limited, which is authorised and regulated by the Financial Conduct Authority.
, which is authorised and regulated by the Financial Conduct Authority.
The guidance and/or advice contained in this website is subject to UK regulatory regime and is therefore restricted to consumers based in the UK. You voluntarily choose to provide personal details to us via this website.
Integrity Mortgages is registered in England and Wales with company number 08651906.  Registered office: - The Old Bank, 109 Rowlands Road, Worthing, BN11 3LA